Pump Stations or Lift Stations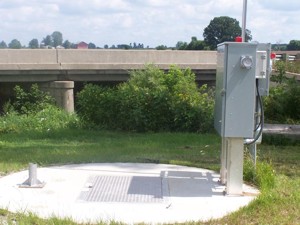 Pump stations, or lift stations as they more commonly called, are an essential part of everyday living. Most people don't give too much thought to how clean drinking water gets to their taps, and really don't want to think about how wastewater leaves their homes, so long as it doesn't come back! Of course, not everywhere has the luxuries enjoyed in first world regions like North America and Europe, as many people in the world lack access to clean water. Often this is directly related to the fact that the waste is not collected and pumped to a treatment plant, instead it flows into the water supply.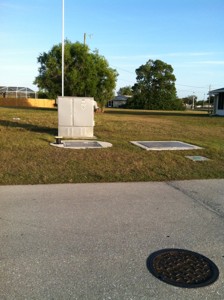 If your commercial or residential plumbing needs include pumping water, waste water or sewage from a low to a high elevation then you're undoubtedly familiar with the concept of lift-stations. The pumps, valves and electrical equipment necessary to send lift-station liquids uphill require routine preventive maintenance, repair and often replacement. At Davis Jr. Plumbing, Inc., we offer on-demand lift-station service and scheduled maintenance plans to keep your lift-station operating at peak performance.
Lift stations contain pumps, valves, and electrical equipment necessary to pump water or wastewater from a low elevation to a high elevation. For example, a sewage lift station is used to pump sewage or wastewater uphill from a low-lying neighborhood to a collection system of pipes. Lift stations are also used in a variety of industrial settings, including mining and water management and treatment.
Avoid lift-station noise, leakage, vibration or heat related problems with reliable lift-station repairs and maintenance from Davis Jr. Plumbing, Inc. Our lift-station specialists use high-tech equipment to keep your commercial plumbing system running smoothly around the clock. If you ever require emergency lift-station repairs, call our 24/7 hotline for fast response and plumbing service that can't be beat.
At Davis Jr. Plumbing, Inc., is proud to provide lift-station repairs and maintenance to commercial customers in Charlotte, Lee, Collier Counties, and the surrounding areas. We stand behind all of our work. We offer a 100% satisfaction guarantee on all our lift-station repairs and maintenance. Contact us today to schedule an inspection or service for your commercial lift-station.
---
Contact Davis Jr. Plumbing
~ 24 Hr Emergency Service ~
Lee County (239) 558-8599 * Collier County (239) 800-2440
"Affordable Plumber Prices"
~ On-Site Free Plumbing Estimates~
Plumber Cape Coral, Fort Myers, Naples, Bonita Springs, FL